02/10/22 - 01/11/22
STEP # 100 October promotion "Double Glass by the price of Single Glass!"
offer period expired
October offer: "Double Glazing by the price of Ordinary Glass!"
When ordering ANY window design of ANY color and ANY type opening
Only in October 2022 - Double Glass by the Price of Single!
*This offer is valid ONLY in October 2022.Completion of the order in any color of profile, any type of opening. Color of glass in glazing is transparent without reflecting effect (5*10*5). Extra options such as mosquito net, colored glass and others can be ordered additionally.
Orders are completed within 30 days. Prepayment when ordering 90% of the cost.
With our every step we are getting closer and more accessible. Each month we will make promotions offering the most popular options at low price or even Free of charge!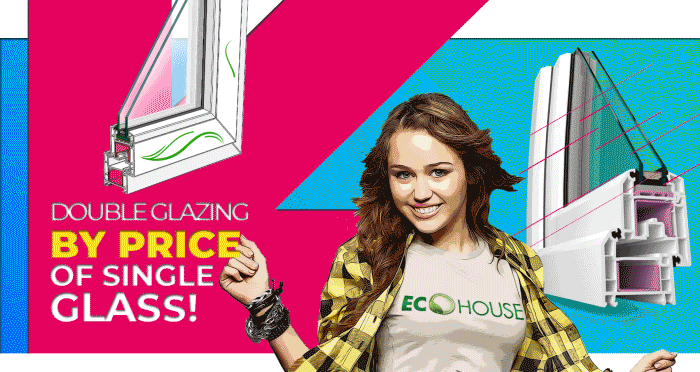 We have already made ninety nine step towards to our customers.

​
And today it's the time for our hundredth STEP.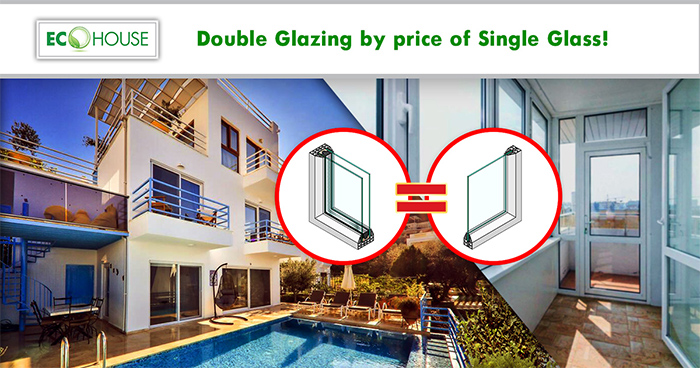 Gaining strong positions in the market of PVC windows in Egypt we are constantly improving production technology and quality of our windows and doors.
Our aim is to provide the full cycle of production and regularly replenish our base with new models of modern equipment. Assembling of windows and doors is set up and today we are bending profile for arched and curved structures with reinforcement metal inside, we produce double-glazed windows using technology "warm edge" which is unique for Egypt. In coming months we are going to offer to our customers multi-colored window profile of "Eco House" production and original glass or glass pack design for your windows.
To order the Windows call from 10:00 till 18:00